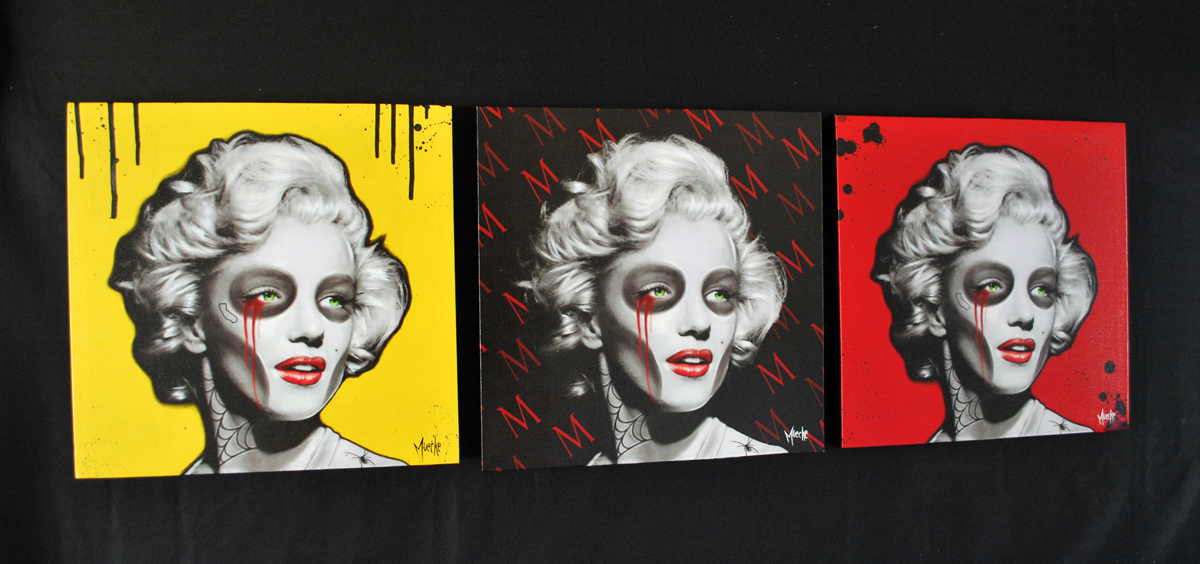 These canvas are printed then partialy painted by hand making each one unique. There made to order with a background of your choice. Please email for details and purchase options. $95 each.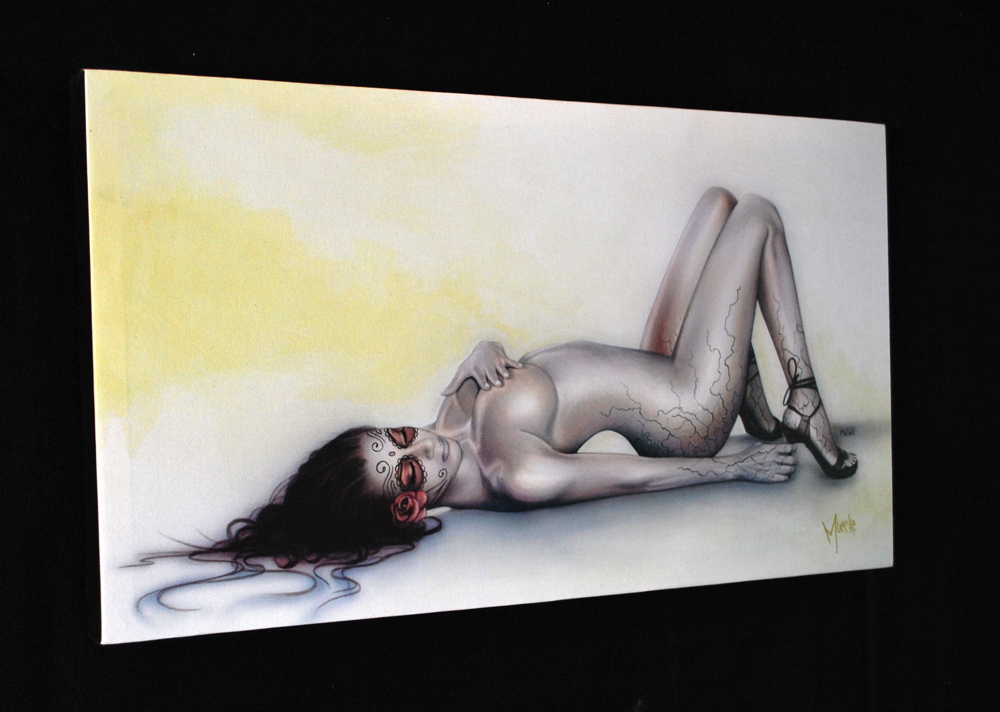 This is a canvas reproduction of my earlier illustration, it has been featured in Lowrider Arte Magazine. Custom made to order starting at $100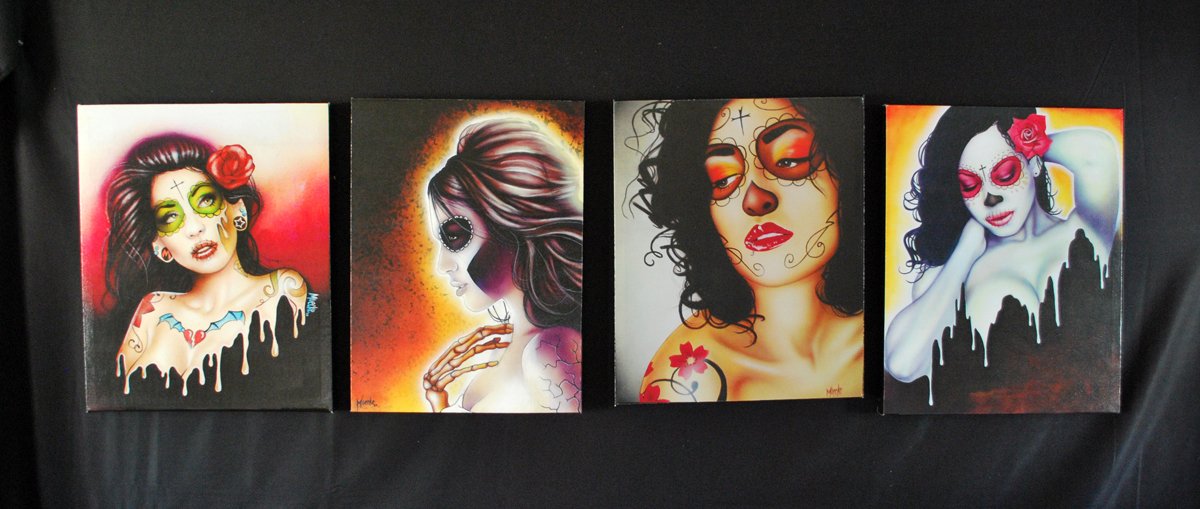 IMost artwork on my site can be purchased as a canvas giclee print. Please email me your request.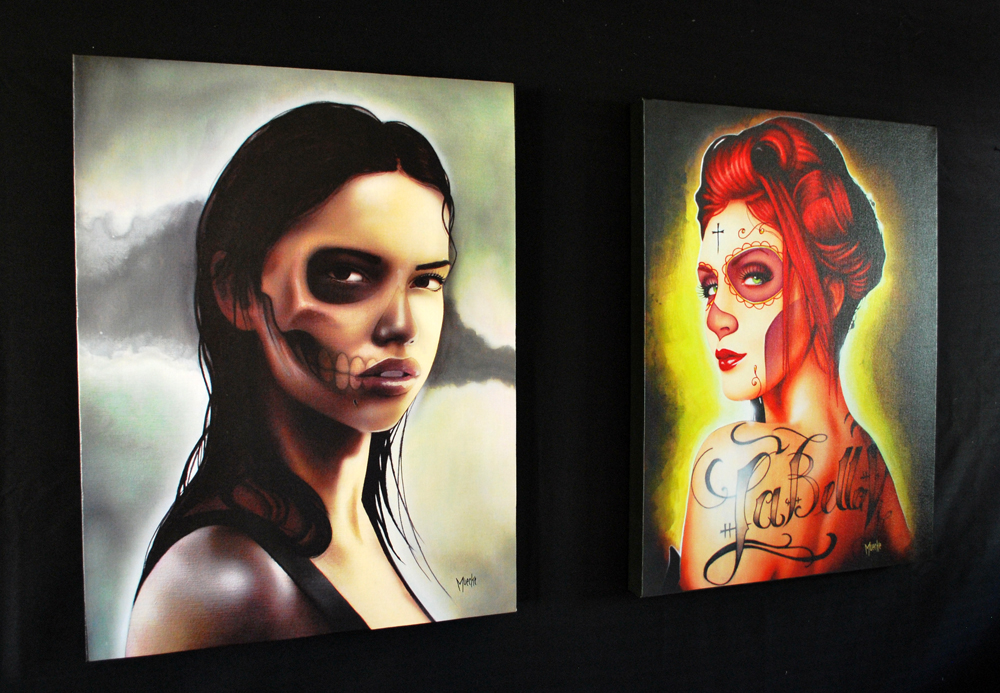 Beautiful high quality giclee canvas reproductions come signed and clear coated. They are 20x26 inches and 1.5 inches thick gallery wrap. $140 each. Email for avalability.